Daniel Michael DeVito Jr. (Daniel Michael DeVito, Jr.: November 17, 1944 Neptune Township, New Jersey) is an Emmy Award-winning American actor, director, and an Oscar-nominated producer. He is of Italian descent.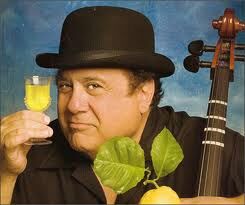 Danny's most famous film roles include: Lady Liberty, Going Ape!, Wise Guys, Ruthless People, Batman Returns, Look Who's Talking Now, Matilda, Hercules, and Deck The Halls.
Since 1982, he is married to fellow actor Rhea Perlman and they have three children: Lucy (born 1983), Grace (born 1985), and Jacob (born 1987).
Austin Powers
[
]
Danny DeVito played Mini-Me in Austinpussy the film within a film in Austin Powers Goldmember